Round Lake NY DJ
Call: (518)506-3305
Affordable Round Lake, NY wedding DJ / Mobile disc jockey with huge library of new music & classics, Digital Photography & Lights!
NEW HITS & ALL THE CLASSICS: Want top quality in music entertainment and disc jockey services for your event in Round Lake, NY? Then look no more! TheDJservice.com mixes today's best new music with all your favorite throwbacks and classics in Round Lake, NY.
Want to have a hand in creating the playlist? No problem! Help create the playlist or leave it up to us!
#1 LOCAL DJ SERVICE IN ROUND LAKE: DJ Kenny Casanova and TheDJservice.com do many gigs in the Round Lake area. Booked sometimes 2 years in advance for dates, you may want to lock in your date near Round Lake, NY as soon as possible!
ROUND LAKE DJ SERVICES & WHAT WE BRING TO THE PARTY: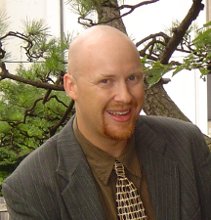 •200,000 song library
•DJ/MC experience since 1996
•Professional Photography "The DJ Cam"
•Uplighting
•Interactive events, dances, & activities
•Digital Slide Show Projector
• Music Video Package
•Voted #1 Karaoke DJ in Round Lake
•Radio Personality Experience
•Ring Announcer Experience: WWF / WWE
•Biggest Laser Show in Round Lake, NY
•Professional Gear Bose L1 Stick & Peavey
•Very affordable prices!!!
CONTACT US NOW FOR PARTIES IN AND AROUND ROUND LAKE NEW YORK! Call us or TEXT us at 518-506-3305, or email ken@thedjservice.com. Check out www.theDJservice.com for more information!
…
ROUND LAKE WEDDING DJ SERVICE POINTS: If you want an affordable experienced DJ for your wedding reception with countless local venue hall relationships, our local Round Lake office serves points around Browns Beach, Country Knolls, Malta, Maltaville, Round Lake, located on NY-9, Malta Ridge, East Line, Frances Corners, on Route 63, Luther Forest, Mannings Cove, Riley Cove (China Town), Round Lake in the west part of the town which was called "Tanendahowa" by the early natives of the area, Round Lake village, Round Lake airport, Saratoga Lake, all on a regular basis for music entertainment disc jockey mobile DJ services.
Round Lake, NY… Thank you for the call! Here is a video of a Typical DJ Kenny Casanova Wedding Intro, with the ring announcer energy many request!