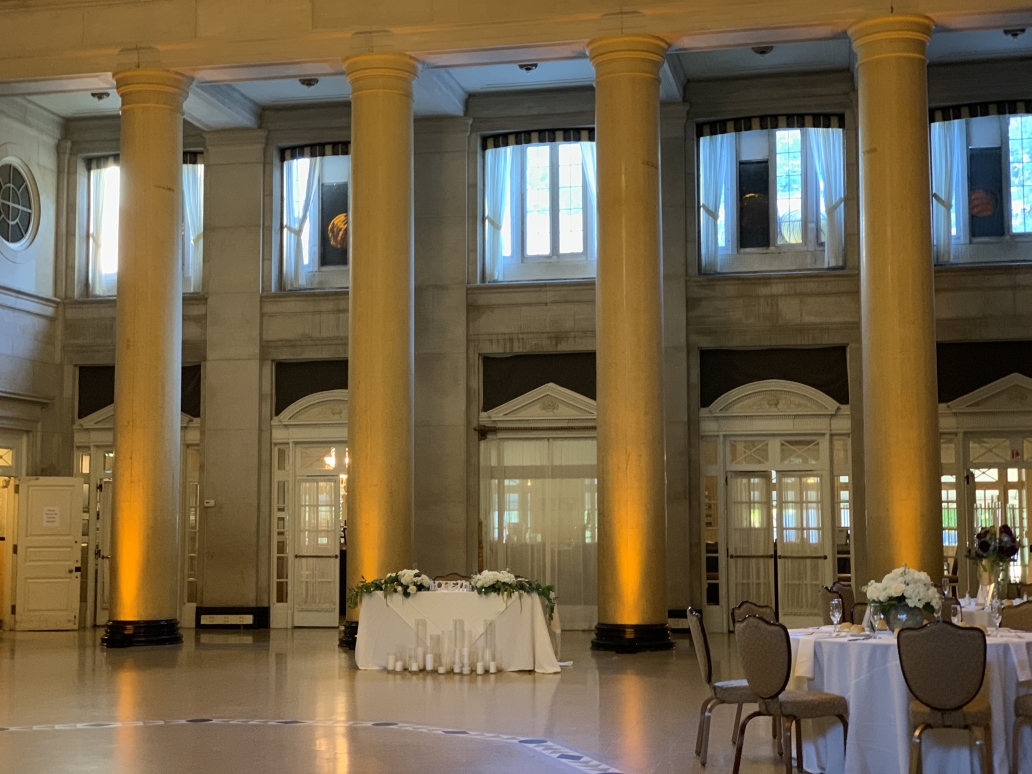 Creating The Mood You Want with Professional Lighting…
It is true. Along with the perfect music for your wedding, party or event, lighting can also help set the specific mood that you are looking to create for your once-in-a-lifetime special day.
We offer two different types of lighting; Uplighting & Dance LIghts
Custom Light Packages range $150-$600. Some quotes are less, some are more. Call for quote.
UPLIGHTING & MOOD LIGHTING:
Uplighting for weddings & Led wall washes…  ($250 small / $400 big ballroom)
Monogram Custom Wedding Light…   ($200 average)
LAZER & LED DANCE LIGHTS:
Our Intergalactic Laser  light Show…   (Average $150) H20 Led Water Ripple effects…  ($150 average) LED Dance Lights…  ($100 average)