Albany – Saratoga Wedding DJ
Servicing Wedding Receptions in Glens Falls / Lake George / Troy / Clifton Park / Coxsackie / Lebenon, Amsterdam / Lee MA, Bennington VT & all points in between!
518-506-3305 – Are you looking for a wedding DJ that really knows how to use the mic, but also knows not to chime in all the time with annoying remarks? Are you also looking for someone that plays today's best music with a mix of the classics that you want to hear, but not all boring old slow irrelevant tracks? The DJ Service.com is just what you are looking for!
OUR WEDDING DJ SERVICES
If you are looking for the very best in mobile music entertainment for your event, as a wedding and party specialist, TheDJservice.com  offers:
WEDDING PLANNING – Planning your perfect event with you; outline of events, your music selections, & activities
CEREMONY MUSIC – Custom ceremony music available on location
UPLIGHTING  – Wall washing to create the lighting atmosphere that you are looking for
DANCE LIGHTS – Laser & LED Dance Lights to create an amazing dance experience you will marvel at
DIGITAL PROJECTION – Slide Shows and/or music videos
KARAOKE PACKAGE – Sing with a huge selection when you opt for our Karaoke Champion Package
PROFESSIONAL GEAR – State of the Art DJ Gear – Bose Tower L1 Model 2 Sound Systems
EMCEE & ANNOUNCING – Guest Interaction, announcing, activities & special dances, without stealing the spotlight
CUSTOMER TESTIMONIES – A long list of happy customer recommendations & reference contacts
EXPERIENCE – From 1998 on (radio & WWF / WWE pro wrestling!)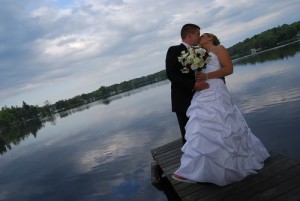 PLANNING YOUR DAY – YOUR WAY
Our wedding disc jockeys help you to customize just right so your special day has no surprises. (That means nonsense like The Chicken Dance WILL NOT HAPPEN unless you have requested it!)
We will help you organize your perfect event schedule, so that you hear EXACTLY what you want to hear.
A GOOD DJ LISTENS TO YOU – In today's busy society, we know that it is hard to meet anyone. However, we are flexible. We plan with every bride and groom, however you like; face-to-face, emails, Skype/Facetime, phone calls, and even text at 518-506-3305, so that the correct atmosphere happens in the end at times all throughout the event.
WHAT OUR DJ SERVICE OFFERS FOR YOUR WEDDING:
•200,000 song library
•Top 100 Billboard Hits every year since 1947
•DJ/MC experience since 1996
•High-Energy Ring Announcer Intro
•Interactive events, dances, & activities
•Digital Slide Show Projector
•Music Video Package
•Awesome Karaoke Package
•Professional Photography Package
•Ring Announcer Experience: WWF / WWE
•Biggest Laser Show in Albany, NY
•Professional Gear Bose L1 Stick & Peavey
•Very affordable prices!!!
OUR WEDDING WORKSHEET PLANNING PROCESS
WORKSHEET ACTION – We provide to bride and grooms a worksheet and song idea list to make sure the night comes off EXACTLY how you want it to. The worksheet really is what you make of it; you can spend 5 minutes on the worksheet, or 5 hours! It is up to you.
We optimize your music selection, provide splendid audience interaction, and entertain by keeping your guests laughing, dancing, and singing along to create memories that last a lifetime. And most of all, we put the spotlight on the bride & groom… Not us.
WORKSHEET PLANNING – There will be no surprises at this party! Plan with us on our custom worksheet and everything will be known ahead of time.
PLAYLIST POWER – We play your favorite music, take requests, or take care of the selections for you. We do not force music on you that you do not want to hear.
LINE DANCES – Circle the ones you want, or cross them all out! Our worksheet lays out the typical wedding group activities / dances that you select like: The Cha Cha Slide, Thriller, Staying Alive (Disco Lesson), Cupid Shuffle, YMCA, The Limbo, The Apache (Old School), The Twist, all your favorites and more! (The only one we hate is the dreaded Chicken Dance. For this one, you have to beg.)