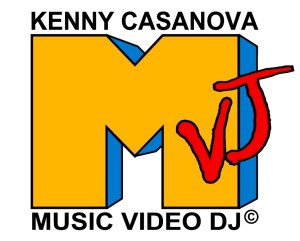 MUSIC VIDEO VJ PACKAGE – Every track is played with a music video!
AFFORDABLE MUSIC VIDEO VJ SERVICES

What is a VJ? …A VJ is a disc jockey that plays music videos on a big screen during the event to add a visual aspect to the mobile DJ experience.
In a day where MTV no longer plays music videos, it is quite possible that you or many of your guests have never seen the visual counterpart of a song. If this is the case and you think it would be fun to show music videos at your event, look no more.
ADD MUSIC VIDEOS TO YOUR EVENT – Add this package to your event and you will have a music video to enhance every track played at the event. This is great for younger children parties, Sweet 16s who want the club-feel and also for more visual crowds that may be more apt to watch a big screen.

To get back at MTV for no longer focusing on the "M" in their own name, I am thinking of start my own channel, calling it REALITY TV, and playing nothing but music videos…
We have a HUGE music video library of everything from 70's, 80's, rock, heavy metal, country, and even today's hits.  If you have a very visual crowd coming to your event, this may be just what you need!
BOOK US NOW – Call or TEXT us for your event quote at 518-506-3305