WANT THE BEST PARTY & WEDDING DJ IN ALBANY NY?
Our Upstate NY DJ entertainment service reaches VT and Western MA serving the Albany area with a unique blend of class & fun. Since 1994, our experienced pro DJs make events memorable, exciting, and customized to your every dream! OUR DJS PLAY WHAT YOU WANT at PRICES YOU CAN AFFORD!
OUR MUSIC FOR YOUR SWEET 16 DJ, MITZVAH DJ, OR WEDDING DJ PARTY
We always play an awesome mix of throwbacks, classics and all the latest hits. Many wedding receptions and DJ parties are often like a balancing act. Hosting guests of all different ages and musical tastes can be challenging, but we specialize in mixing it up and reading the crowd. Our massive DJ library is diverse; Cocktail Music, Rat Pack, Blues, Jazz/Big Band, Rock, Disco, Alternative, Dance/Pop, Country, Motown/R&B;, Rap/Hip Hop, Reggae, 80s & 90s, Ethnic, Latin, & more, constantly updated to assure your dance floor is hopping.
Our Service
 HUGE LIBRARY – All your favorite Classics & Hits!
 PRO GEAR – Bose Speakers & Lightbox Facades.
 EXPERIENCE – Est. in 1994; DJ, sports broadcasting, radio & TV
 INTERACTION – Emcee, activities, games, singing & dancing!
 EXTRAS – Bubbles, Props, Karaoke, Music Videos & Sideshows
 LIGHTING – LEDs, Lasers, Lightshows & colored Uplighting
 PHOTOGRAPHY – Affordable Digital Photography No Watermarks
 PHOTO BOOTHS – Live Pictures Printed on Refrigerator Magnets!
CONTACT US NOW FOR YOUR QUICK DJ QUOTE!

Our Events
AWESOME WEDDINGS – Never hear The Chicken Dance!
THEME PARTY – Costumed DJ?! We will dress the part!
BIRTHDAY / SWEET 16 / MITZVAH – Free glowsticks & dance lights!
ANNIVERSARIES – …and Vow Renewals! We create memories.
BANQUET DJ – …for any occasion, always classy & fun.
CLASS REUNIONS – Top 100 hits from any specific class year!
SCHOOL EVENTS – Proms & School Dances w/ clean edits!
CORPORATE EVENTS – Professional, organized, and successful.
MITZVAH– Bat / Bar Mitzvahs with all the fun included!
EMCEE / ANNOUNCING – Create excitement with our ring announcer-style experience!
MOBILE DJ – Mansions. Yards. Fields. Disc Jockey Party entertainment anywhere!
Special Services
Beyond the music, make a package with the custom services you need such as lighting, photography, photo booth, slide shows, music videos, bubble shows, and more…
Event Planning Tips in the Capital Region NY
If you are planning a wedding, party, or other event in the Albany  / Troy / Saratoga / Bennington / Lake George areas, you've got a lot of options to make it a great one (aside from hiring us for the music / announcing).  Here are some great tips and info we have gathered from events we have been at.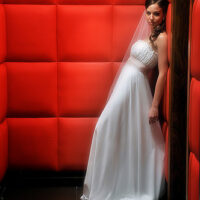 01.09.2022
Since we go to so many events, we see lots of ideas and new trends and we love to capture them and share what we see.
12.07.2021
Ideas, venues, vendors and more in our local area.
10.10.2021
As a theme party DJ service, you can bet we see lots of different themes. Adding a theme really creates a night that nobody can forget. We embrace the theme, and often can come in costume! We booked some other DJ who no-showed our wedding! We called Kenny last second. He showed up in 20 minutes & saved the day!"
We totally want you to DJ our next event in Averill Park. We can always count on you for a good time & great party!
The announcing, music and karaoke were just what we wanted. This was one of the best meetings we've had.
– Jim Hubbard, Altria Sales