HIGH QUALITY DJs AT LOW PRICES
Bottom line… We bring the fun!
We are a locally-based Music & Entertainment Business providing high-end services with lights, karaoke & photography at affordable prices. Our high-profile, high-quality wedding & event DJs from Albany, NY have provided affordable entertainment service since 1994.  Our services brings fun interactive musical entertainment to weddings, karaoke birthday parties and just about any event where music makes it better.
MISSION STATEMENT:  TheDJservice.com believes in providing affordable mobile DJ services to all.
PRICING PHILOSOPHY: We offer below-market pricing because it is better for us to provide services for multiple events at lower prices for one weekend, than to price high and perhaps only serve one customer. This mindset fills up our weekends and we make up for it in quantity. Our formula works. More experience plus more volume, equals more revenue overall and countless repeat happy customers. Our formula gives our customers savings and experience!  Hopefully, you will be our next!
OUR STAFF:  Our DJs are the business of making people happy without stealing the spotlight from you. We customize your party so that it comes off just how you want it with just enough fun DJ personality to make it right. The current roster of our musical ninjas include but are not limited to: DJ Kenny Casanova ~ DJ Maria ~ DJ Chris Ruiz ~ DJ Pete Sefcik ~ DJ Jason Southwick
DJ KENNY CASANOVA
The area's top name in mobile DJ entertainment!
Ring announcing with WWE wrestling, sports broadcasting & radio experience, the authoring of Kamala Speaks, Fulbright Scholar with teaching experience in Japan and photographer are all parts of Kenny's unique skill set.
His experience in the entertainment field along with his musical background successfully transitioned into becoming one of the best Wedding DJ's in his area.
Kenny's  experience as a ring announcer & sporting event host bring weddings and events a high-energy, smooth-voiced emcee and wedding/party disc jockey since 1994.
Winning awards and "BEST OF" titles from Capital Region Living Magazine, Metroland and WeddingWire, DJ Kenny Casanova is one of the busiest, well sought-after DJ personalities in the Upstate NY area and is booked solid with multiple gigs every weekend.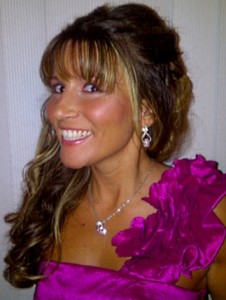 DJ MARIA – THE AREA'S #1 FEMALE CHOICE
For weddings, Sweet 16s, Mitzvahs & School Events!
Voted the #1 female wedding DJ in the Albany, NY area for a reason… DJ Maria is also booked every weekend in any given month and is always considered one of the highest profile and a highly sought-after disc jockeys in all of New York. Therefore, get your quote in early!
If your party is all about fun and dancing, then the internationally-known DJ Maria is the one for you! Always up-to-date in new popular & dance music, as well as country, Maria really knows how to keep the party going! With her background in dance, DJ Maria can always lead the party to fun.
With an impressive library of activities and group dances, DJ Maria is available for your special event. Establishing her DJ chops in 2008, Maria provides mobile music entertainment for Weddings, Sweet Sixteen,Mitzvahs, Reunions, Birthday parties, School Dances / Proms, Corporate events and more! DJ Maria has proven to be one of the best female DJ's in the area, time and time again!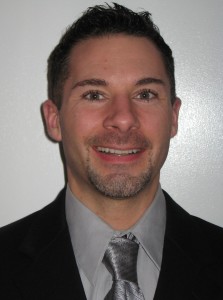 DJ CHRIS "THE SHOCKMASTER" RUIZ
For your wedding, sweet 16, BBQ, graduation party or any event where "music makes it better."
With a solid background in dance and a well-rounded knowledge of all music genres in general, DJ Chris "The Shockmaster" Ruiz is just what your party needs. He spends a lot of prep time to make sure every event comes off just right and you will love his attention to fine detail. Simply enough… He will shock you!
Chris continues to shock even us as he currently holds the largest tip ever record at our DJ service, which means he must have really impressed someone. A $425 tip means that either he is in fact a great DJ, or the groom was REALLY drunk that night.
DJ CHRIS SECRET HIDDEN SUPERHERO POWER – If you book DJ Chris, ask him to come out from behind the disc jockey booth AND BREAK DANCE! Your head will spin as you see Chris do a head-spin and "break it down" with a few break dance routines of his own! Below is a shot where DJ Chris was summoned out to the dance floor.
For booking information, call 518-506-3305. Visit www.theDJservice.com for more information about how to keep everyone happy at a wedding reception.