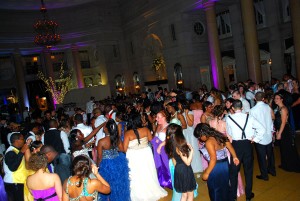 SCHOOL EVENT DJ PARTIES – Making your party the best!
All school dances are special and can totally be a memory in the making for any student; one that they could remember for the rest of their lives.
We also know a prom is really really special. In order to help create the best prom ever, it is all about mixing it up. We have the experience to send all the guests on an emotional rollercoaster, just like we do at weddings and banquets, so that it will be jam packed with something for everyone, appealing to all the emotions.
HELPING YOU PLAN TO MAKE IT A NIGHT THEY WON'T FORGET
Whether your school dance is formal or casual, we can help create the memories. Be it 50 students or 500, we work with you to customize the night and make it one nobody will ever forget.
HELP CREATE YOUR SCHOOL DANCE PLAYLIST ! – Our DJs take pride in giving all your students the music they want to hear, and are conscious of the need for clean / radio edit needs by the school.  We work with our schools to create the perfect dance playlist, rather than force students into hearing irrelevant stuff that possibly only the DJ wants to hear. We even accept student generated playlists.
School Dance DJ Albany NY
BOOKING WITH US – Understanding that schools operate under a budget, we always provide free dance lights to your school event. Call or TEXT us today for a quote to determine exactly what you want and need for your school's event  518.506.3305.