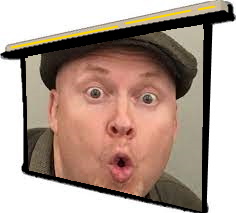 Project your images or video to a screen or wall
AFFORDABLE DIGITAL PROJECTION SERVICES
Do you need to project photos or video to a big screen? We can do it!
Digital Slideshow – Running at cocktail hour, or a scheduled event set to music, A digital projection slide show can be provided using any digital pictures that you have collected from your life that you wish to share with your guests, played to a song of your choice. (Total $150)
Music Video Projection – Add digital projection to your event and you can have a music video with every track played for the event. This package is great for Sweet 16s who want the club-feel and also for more visual crowds that may be more apt to watch a big screen. (Total $150)
Karaoke Video Projection – Our digital projection package works well with our karaoke package, as well. Combine the two packages & save!