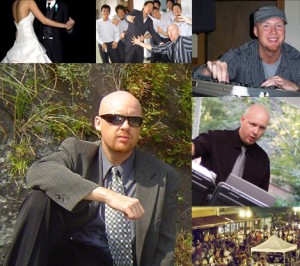 Making your party happen anywhere!
MOBILE DJ PARTY SERVICES

Whether it's a White Wedding in Waterford, a Class Reunion in Cohoes, a Sweet 16 in Scotia,  a  Backyard BBQ in Broadalbin , a Retirement Party in Rensselaer, a Mitzvah in Menands,  an Awesome 80's party in Albany, a graduation party in Green Island, or a Toga Party in Troy….  TheDJservice.com will make any party in Upstate New York's Capital Region a night to remember.
Our Mobile DJs take pride in giving you the music you want to hear, and where you want to hear it. We work with our party customers in and around Albany, Troy, and Schenectady NY to create the perfect playlist, rather than force people into hearing stuff that possibly nobody wants to hear.  And we never ever play "The Chicken Dance," unless you absolutely beg.
Our DJ's always play all the appropriate music and organize dance activities & formalities necessary for the success of your event.
Mobile DJ Albany NY
Call us today for a quote to determine exactly what you want and need for your event, and how we can make it happen for you. 518.506.3305.
AREAS WE SERVICE – When I was writing the above blurb, I had a many more alliterative locations & events that didn't make the cut…
These included us being the DJ for:   a Sweet 16 in Schenectady,  a Class Reunion in Clifton Park, a 90's Night in North Greenbush, a White Wedding in Wynantskill, Whitehall, or Warrensburg, a Birthday in Brunswick, a Backyard BBQ in Berne, a Pool Party in Poestenskill, an Anniversary in Averill Park or Amsterdam, a Disco in Delmar, a Mitzvah in Mechanicville, a Sing-a-long in Stillwater, in Life Celebration Latham & Lansingburgh, a Ladies Night in Lake George, a Graduation Party in Galway & Glens Falls, a get-together in Guilderland, a Fond Farewell Party in Fonda, Karaoke Jam in Kinderhook, Colonie or Queensbury, a Happy Birthday in Hoags Corners, a hazing in Hudson Falls, a night to remember in Nassau, a fraternity fundraiser in Ft. Edward /Fort Edward, a Family Reunion in Ft. Anne /Fort Anne, a Sorority Party in  Saratoga Springs or Schaghticoke, a Coronation in Corinth, Catskill, or a Republican Rally in Ravena.