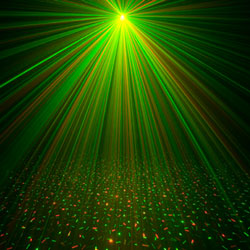 MAKE YOUR SWEET 16 BETTER WITH LIVE DJ MUSIC
All birthdays are special, but a Sweet 16 party is really really super special. Whether your Sweet Sixteen party is formal or casual, we can  help create the memories.
SPECIAL FOR BOOKING RIGHT NOW: FREE DANCE LIGHTS, LASERS & GLOWSTICKS!!!
While you can book us for whatever seems to work for you, most of our Sweet 16 birthday parties usually find success in four hour blocks. Our Sweet 16 parties usually start off with an interesting blend of acoustic, modern and fun tracks for the first hour (as the guests eat) and build up into "insanity on the dance floor" for the next few.
Whether you are thinking about a sweet 16 candle lighting ceremony, or just a free-for-all dance party, there are no rules. We will offer suggestions to those who want help, or help to make your vision unfold. You can always customize your party, because it's your party.  We play what YOU want to hear.
TO CUSTOMIZE YOUR DJ EXPERIENCE: Download Our Worksheet – Sweet 16
Sweet 16 DJ in Saratoga, Albany, Troy, Schenectady
EXTRA PACKAGE OPTIONS – Customization can be key to making it a night everyone will always remember. There are many ways you can make this special event a success. Karaoke, Laser Lights, and our own Music Videos package are some extras that might individualize the night into a success. Also, other options like  Live Turntable mixing and even a Powerpoint slideshow of the special birthday girl/boy first 16 years may be packages that could work well.
PICK YOUR OWN MUSIC! We always play all the latest tracks you want to hear, along with some of your favorite throwbacks. Our DJs work with our Sweet 16 clients to create the perfect sweet sixteen playlist, rather than force people into hearing stuff that possibly only the DJ wants to hear. And we promise, we NEVER play cheesy songs like the dreaded "Chicken Dance," unless you absolutely beg!!!
SAVE YOUR DATE TODAY – Ranked #1 DJ on Google.com in our area, book us to organize the dance activities & formalities necessary for the success of your event.
Feel free to call  OR TEXT us today for your quote and how we can make it happen for you.          518.506.3305.