TOP MOBILE DJ IN THE AREA!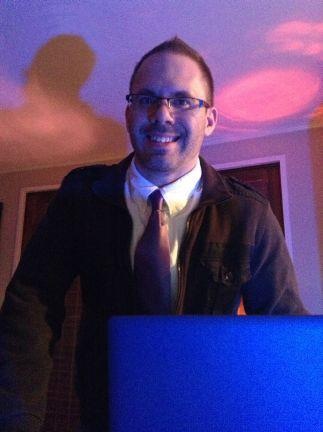 DJ PETE SEFCIK
DJ Pete Sefcik (aka "Sweet Pete") always brings the party with his original brand of entertainment. A scholar of pop culture and music in general, Pete is really in touch with what people want to hear.
Sweet Pete really has a finger on the pulse of trends before they even happen. For example, Pete told us about Gangnam Style and the Harlem Shake… way way way before they even broke a few thousand hits! We were like, "c'mon dude. Nobody is going to dig that nonsense."
Continuously up-to-date in new popular & dance music, as well as being a master of all your favorite classics, Sweet Pete will help make your night a memorable one.
DJ Pete Sefcik is available for weddings, graduation parties, sweet 16s, and any event where music makes the night better!
Also, as a local comic book artist and owner of Catatomic Studios, Pete Sefcik is a definite creative asset to have at any party or event looking for a certain feel.
It is safe to say that many have considered Sweet Pete to be the perfect DJ for any sweet 16, wedding or theme party.