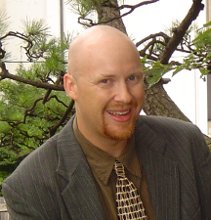 WEDDING & PARTY DJ
TheDJservice.com was founded by DJ Kenny Casanova, an award-winning professional disc jockey from Albany, NY. Surpassing countless DJs in Upstate New York, Kenny Casanova is one of the most sought after, high-profile mobile disc jockeys in the area, with international exposure in the entertainment field.
Ranking in the #1 – #3 spots on Google for wedding DJs in Albany, Troy, Schenectady and Saratoga, Kenny Casanova is among the most popular searched DJs in the area.
Voted "Best DJ Award" & "Best Karaoke" by Capital Region Living Magazine, DJ Kenny Casanova's "Karaoke Crocodile Show" since 2004 at Villa Valenti Pub (Troy, NY) entertains with a blend of dancing and high-energy hyped-up karaoke. DJ Kenny Casanova interestingly stems from odd roots.
RADIO EXPERIENCE
From 1989-1991, Kenny's first radio show was for WCHD, Hudson Valley Community College.  There he got his chops learning to cut & scratch on an combination alternative rock & rap show. Early to mid-90s, he became an in-studio character actor for Nikki Neal's "Nik at Night Show" on Q104, providing voice overs as a bunch of goofy characters and impersonations, most famously known for his spot-on Grape Ape impersonation. He later did the same for the internationally-syndicated ZRock Morning Show with Matt "Sharkmann" Hobley.
TV EXPERIENCE – WWE & SPORTS BROADCASTING
 –  In 1996, Kenny Casanova found his first international television break ring-announcing for the WWE. On the pro-wrestling circuit, Kenny provided play-by-play and color commentary on hundreds of globally distributed videos and DVD's.
DJ Kenny Casanova was also a pro-wrestler under the guise of a loudly-dressed evil lounge singer! Working with many of today's top-known wrestling superstars, DJ Kenny Casanova has been recognized for his outlandish actions in many editions of Pro Wrestling Illustrated and other international magazines. He was also inducted into the 2010 Class of The New England Pro Wrestling Hall of Fame.
AUTHOR & WRITING EXPERIENCE
 – Retired WWE wrestler James "Kamala" Harris recently lost both legs to diabetes. Acting as Kamala's mysterious handler "Kim Chee" in the past, Kenny Casanova was the perfect candidate to later to help write Kamala's autobiography to help offset medical costs.
As the ghostwriter for Kamala Speaks, Kenny interviewed Kamala and many other wrestling stars from the 80s & 90s. After 8 months of interviews, He devised as Kickstarter campaign for a man who could no longer work, by offering a wrestling memoir unlike any in the wrestling industry.
Kenny also writes for The Troy Record & The Saratogian.
When Kenny is not the DJ of a wedding in the Albany area, you can bet that wrestling persona "Kenny Casanova" continues to broadcast, ring announce, wrestle, & hype the audience  in the squared-circle even today.
(Former wrestling superstar and announcer? Check out www.KennyCasanova.com for more wrestling career info.)