Saratoga NY DJ
VOTED #1 DJ IN SARATOGA!
Call: (518) 506-3305
Affordable wedding DJ / Mobile disc jockey in Saratoga, NY with a complete library of new music & classics. Also – Digital Photography & Lights!
If your Saratoga party event is booking at Holiday Inn Saratoga Springs,  The Saratoga Hilton, National Museum of Dance & Hall of Fame, Gideon Putnam Resort, or maybe Batcheller Mansion Inn, then we are the DJ service for you!
NEW HITS & ALL THE CLASSICS: Want top quality in music entertainment and disc jockey services for your event taving place in Saratoga, NY? Then look no more! We mix today's best new music with all your favorite throwbacks. Want to have a hand in creating the playlist? No problem! Help create the playlist or leave it up to us!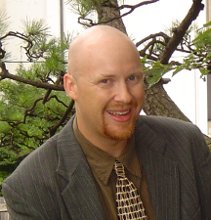 WHAT THEDJSERVICE.COM BRINGS TO THE PARTY:
•200,000 song library
•DJ/MC experience since 1996
•Professional Photography "The DJ Cam"
•Interactive events, dances, & activities
•Digital Slide Show
•Our Music Video LCD Package
•Voted Capital Region #1 Karaoke DJ
•Radio Personality Experience
•Ring Announcer Experience: WWF / WWE
•Sports Broadcasting Experience
•Karaoke & with a very large track library
•Uplighting & A Huge Laser Show
•Professional Gear Bose L1 Stick & Peavey
•Very affordable prices!!!
CONTACT US NOW FOR PARTIES IN AND AROUND SARATOGA NEW YORK!
Call us or TEXT us at 518-506-3305, or email ken@thedjservice.com. Check out www.theDJservice.com for more information!
If you want an affordable experienced DJ for your wedding reception or party with countless local venue hall relationships, we serve Ballston Spa, Corinth, Country Knolls, Galway, Gilbert Corners, Hadley, Mechanicville, Milton, Palmer, Round Lake, Saratoga Springs, Schuylerville, South Glens Falls, Stillwater, Victory Mills, and Waterford. all on a regular basis for music entertainment disc jockey mobile DJ services.